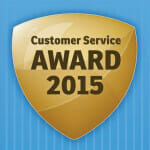 We have a long-standing relationship with the private doctors and nurses at Blossoms Healthcare, who are located just next door to our London City clinic. Our Canary Wharf clinic is located within the Blossoms clinic in Docklands Healthcare too. These G P Services allows our patients rapid access to expert medical opinions, a dispensing pharmacy service and even radiology facilities close by too, so you're guaranteed to get the quickest possible treatment.
If you need a same day appointment to see a doctor, with a choice of male or female GP, then our relationship with Blossoms means you'll be very well looked after indeed. Quick, effective, diagnosis and treatment is available right when you need it. Click here to make an appointment online.
We are also proud to have a close working relationship with orthopaedic, neuro-surgical and rheumatology consultants, which allows immediate access to specialist opinions, if required.
Whatever your health concern, whether you need advice, diagnosis or a just prescription, our team and the Blossoms doctors and nurses are on hand to provide the highest standards of care.