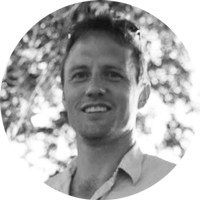 Ian Wilkinson - Chartered Physiotherapist

B. Pthy, MCSP, MHCPC, MAACP
With 17 years of Physiotherapy experience Ian has travelled extensively working in NZ, the UK and Australia and he now re-joins the LCP team.
After graduating from Otago University in New Zealand in 2000 Ian went on to work in both hospitals and the private sector. In doing so he has built a deep knowledge and understanding of biomechanics, the rehabilitation of sporting injuries and postural dysfunction.
Ian has a keen interested in lower limb and shoulder injuries particularly caused by overloading and compensatory movement patterns. He uses various techniques and approaches to get positive outcomes for his patients, which involve a combination of hands-on manual therapy, acupuncture and improving movement through motor control.
Ian also uses functional rehabilitation and physical rehabilitation and has a certificate in applied functional science and is a certified Personal Trainer.
When not working for LCP Ian works for Tottenham Hotspur Academy. He also enjoys skateboarding and is an avid runner.
Ian will be at our City Clinic Mondays, Wednesdays and Thursdays.
To book an appointment with Ian, call  020 7236 3334, or email us at enquiries@londoncityphysiotherapy.com