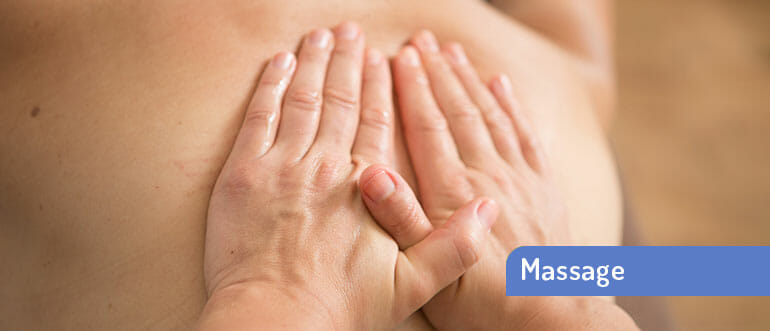 Our massage services are available at our City and Canary Wharf clinics.
Sports Massage
If you have picked up an injury or stiffness during training or exercise, a specialised sports massage can alleviate the problem. These massage techniques also work as a preventative measure, helping prepare muscles for exercise, and relax afterwards.
This beneficial therapy is perfect for those training for a competitive event, or who regularly participate in high-impact exercise. Combining deep tissue massage with effleurage, and myofascial strokes, as well as targeting trigger points, this treatment will invigorate your muscles.
Our sports massage therapy can be tailored to any sport or event and our experienced massage therapists are familiar working with a wide range of sporting injuries, ranging from marathons and cycling to elite and professional athletes.
If you're new to massage, or new to London City Pilates, our £15 Massage Taster (30 min massage, single use per customer) is a good way to try our service.
Deep Tissue Massage
As the name suggests, this technique works deep into your muscles and connective tissues to realign and soothe chronic pain. The probing movements break down sore areas of rigid tissue, helping to relieve any tension. The intensity of the massage helps to increase flexibility and improve your posture. Deep tissue massage can be beneficial in the alleviation of neck and back pain caused by sitting at a desk for long hours. It can also be used to relieve overuse injuries, as well as muscle spasm or strain.
Remedial Massage
This massage relieves tension in the neck and back area, which is where most people hold on to stress and anxiety. As a result, it can be very soothing. It is similar to a deep tissue massage, but the technique includes a lighter myofascial touch to ease stiffness at the surface.