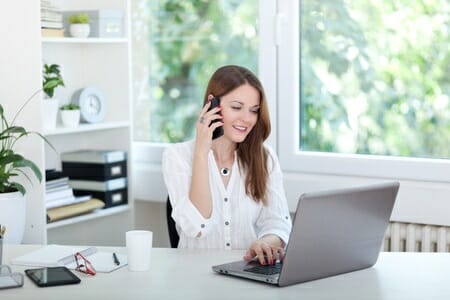 Receptionist
Career opportunity for a Receptionist in the heart of the City
With two new treatment rooms recently opened at our City clinic and an expanding practice in Canary Wharf, we're currently looking for an experienced full-time Receptionist to join our team.
Because we've built the success of our business on delivering the highest standards of patient care, you'll need to be able to demonstrate exceptional communication skills, as well as a clear commitment to customer service. Previous experience in healthcare would be an advantage, although it is not essential.
As well as a good salary (c.£20k), we have a range of other benefits and strong relationships with many of the most renowned private doctors and Consultant Specialists in London. The role includes shift patterns with some early starts and/or later finishes (7.30am/7.30pm), although the rota's are always planned/notified at least four weeks in advance.
In return for hard work, enthusiasm and a commitment to the highest standards of customer service, we're able to offer a positive and supportive working environment, plus ongoing support for your continued career development.
If you have great personal drive, enthusiasm and a desire to deliver the highest standards and would like to apply for the position, then please send a copy of your CV and a covering letter to our recruitment team.
If you represent a recruitment agency and wish to get in touch, please send a short summary in writing outlining how your service is different to your competitors and we'll get back in touch if there's a good enough fit between our businesses.
We're an equal opportunities employer and welcome applications from all suitably qualified and experienced people regardless of their race, sex, disability, religion/belief, sexual orientation or age.
Closing date for applications: 20th March 2019